A wedding done right means one simple thing: the best weekend of your life. 
A lofty goal, but not out of reach if you are lucky enough to find a magical venue that brings your childhood dreams to life. 
Still on the hunt for yours? Then it's time we introduced you to SOMMwhere Upstate.
Just two hours north of New York City, SOMMwhere Upstate is a jaw-droppingly beautiful 62-acre property surrounded by 30,000 acres of state forest in the Hudson Valley. While that description alone is enough to make us fall head over heels, it's SOMMwhere's added details that make this venue truly sublime.
Let's take a tour of the venue so you can get the full picture: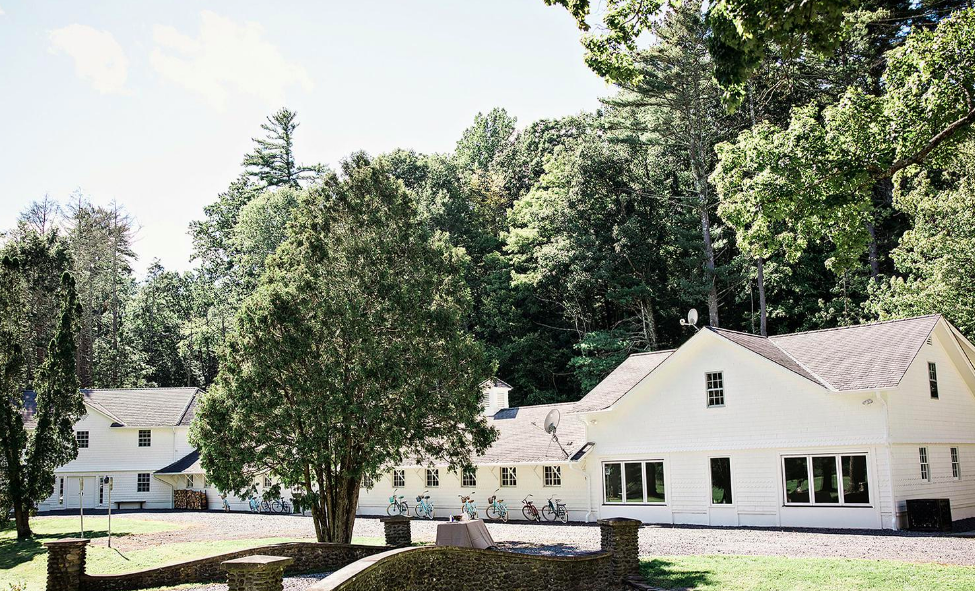 The venue includes two main dwellings: The Main House, and the Guest House. The venue's 12 bedrooms, split between the buildings, can accommodate overnight stays for up to 30 of your nearest and dearest guests. 
In addition to the bedrooms, The Main House has beautiful communal spaces including living rooms, a game room with billiards and a video projector, a cosy music room with a record player and fireplace, reading nooks, and sunny stone patios surrounding the house. 
The Guest House has the remaining bedrooms plus the main communal dining room with a large fireplace and patio.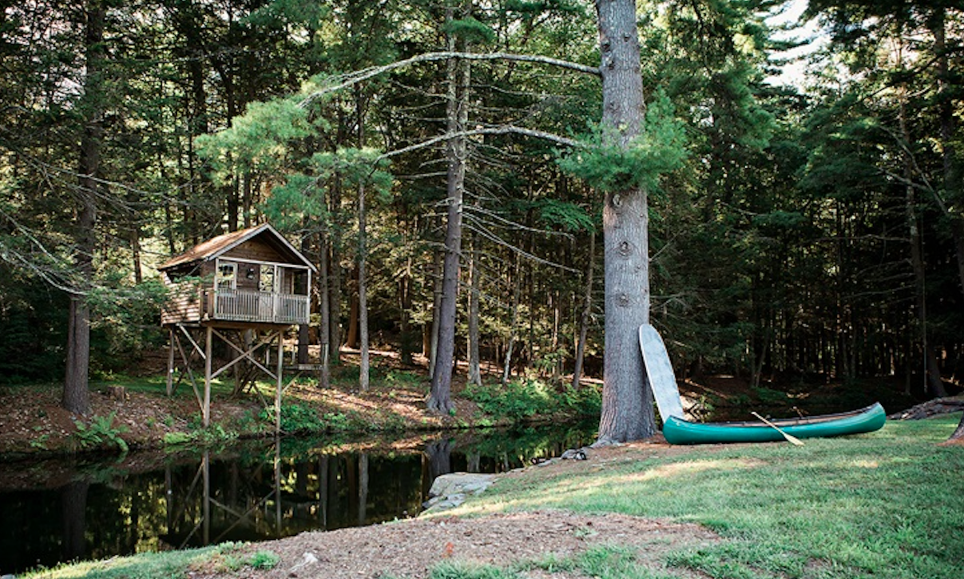 Let's take a tour of the grounds, shall we? 
Right outside the main house you'll find a salt water pool and tennis courts. A short walk away is the spring fed pond with treehouse and rope swing, perfect for swimming in the warmer months. Guests can visit The Barn's workout room equipped with cardio machines and free weights, or enjoy some yoga on the grounds followed by a relaxing trip to the outdoor sauna. 
Those looking to venture farther can enjoy a long walk or bike ride on vintage bikes collected from Brimfield Flea Market. In the evening, guests can gather around one of the cozy fire pits to unwind and make smores.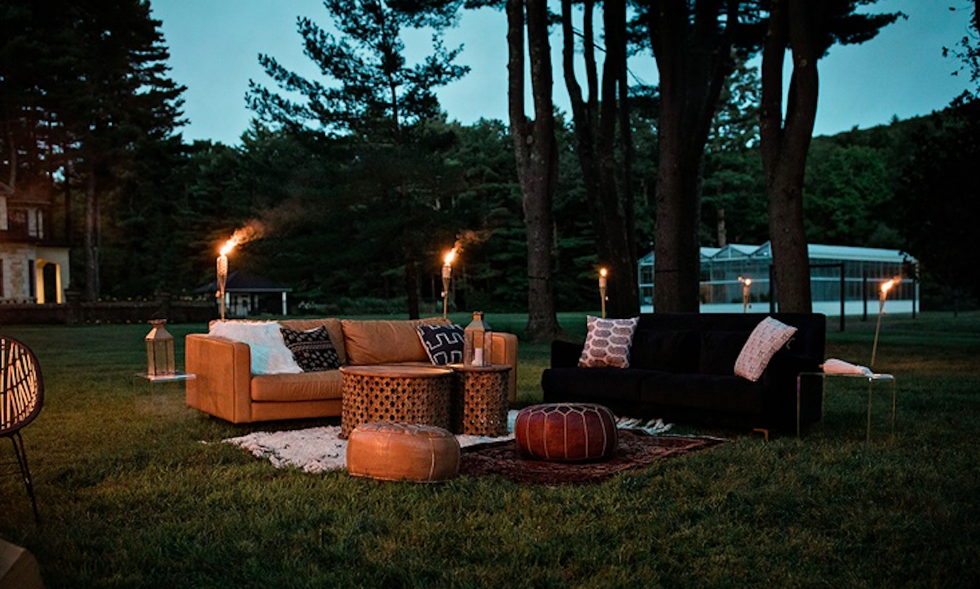 Speaking of food, you will eat well here. SOMMwhere's grounds also serve as an organic farm with a 4-acre field that grows over 150 varieties of vegetables, fruit, flowers, and herbs. 
There's a glass temperature-controlled greenhouse for more growing, apple, peach, and pear orchards, a small flock of pastured-raised Rhode Island laying hens, and an apiary of bees onsite, all coming together to to give you an unforgettable farm to fork experience thanks to SOMMwhere's masterful catering team. 
As for drinks, guests are permitted to bring their own alcohol with no corkage fee.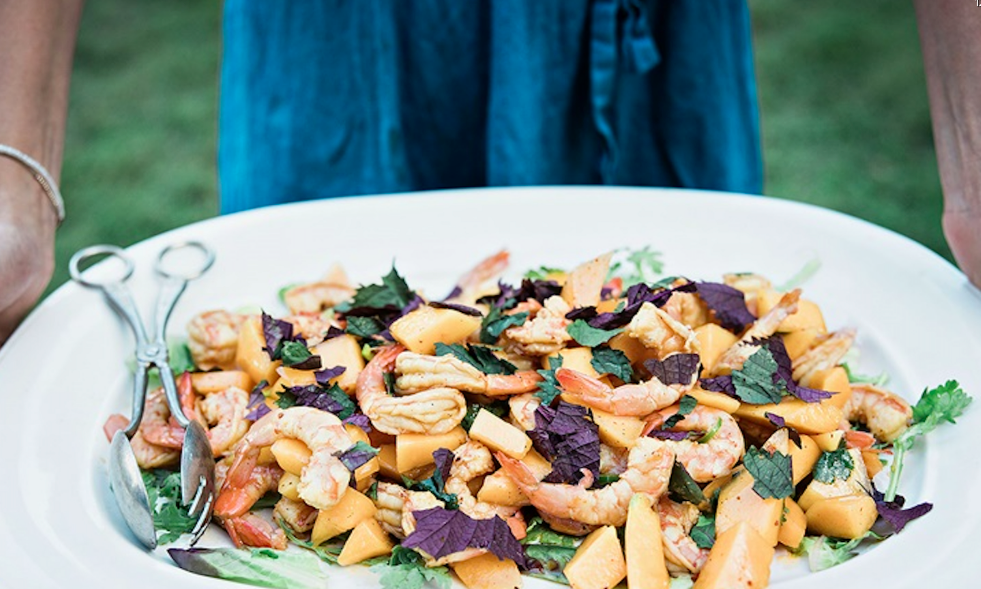 One of the best parts of this venue is the included services to put your personal touch on your event. From creative direction to catering, staffing, decor, lighting, experience design, the venue is ready to help you add your own bells and whistles to make your event even more memorable and meaningful. 
Here is what a recent host, Casey, had to say in a review of the venue: 
"Sommwhere Upstate facilitated the best weekend of my life. And multiple family members have said the same. The property is simply gorgeous - a dream come true. The grounds are breathtaking. And the houses were perfection...Sommwhere Upstate helped us build a thoughtful itinerary for our whole wedding weekend, including bonfires, yoga, rose-filled picnics, and a brunch that I honestly still think about. They also helped us design a beautiful ceremony. Many people said it was the best wedding they've ever been to. The decor was beautiful, and the staff was so friendly that it felt like we were all one family. We can't thank Sommwhere Upstate enough!" 
Ready to book your dream venue? 
SOMMwhere Upstate is at the ready to offer you an unmatchable experience and stay. Visit their Eventfull listing for full pricing, availability, and amenities details. And be sure to follow them on Instagram for more behind-the-scenes looks at the venue. 
Author: Miranda Paquet